The Best Restaurants in Rockville, MD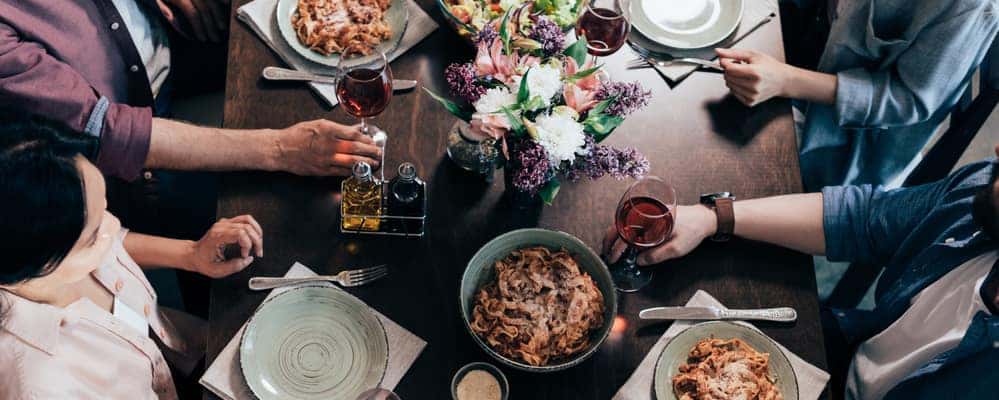 In search of a new place to eat? Try some of our local favorites today! At DARCARS 355 Toyota of Rockville, we want to cover all automotive needs, but we also want to stay connected with the community. That's why we have created a guide to the best restaurants in Rockville, MD as well as others to help locals and visitors alike find new things to try around town. Learn more with our team today!
IL Pizzico
At IL Pizzico, visitors can expect a fine-dining experience with great prices. While best known for their pasta options, this restaurant in Rockville, MD offers other traditional Sicilian and Italian dishes such as Arancine Rivisitate and Salmone Isabella. You can also pair these meals with an imported wine from their selection.
Clyde's Tower Oaks Lodge
Clyde's is one of the best restaurants in Rockville, MD for families. Here you can find an abundance of American favorites like sliders and fries, mac and cheese, and pasta! No matter if you visit for their legendary New York Strips or their gluten-free Mushroom-Ricotta Ravioli, you and your family will enjoy the meal.
Bob's 66 Shanghai
In search of the best Chinese food in the area? Check out Bob's 66. You'll find everything from steamed dumplings to Basil Squid. Check out their menu, order take out with your favorite dishes or even try something new with Bob's, one of the best restaurants in Rockville, MD.
Cava Mezze
For the best Mediterranean around, try Cava Mezze. This restaurant in Rockville, MD offers locals a taste of true Mediterranean foods. Here you'll also find vegan and gluten-free options so that everyone has something to enjoy. Not sure what to try first? This place is known for their fresh seafood, but they have plenty of other options for those who aren't a fan of seafood.
Bota Nero
If you and your friends are looking for a fun place for catching up and eating good food, make your way to Bota Nero. This is a local wine bar with small plates of delicious foods. The ambiance and friendly services offer folks a great time with great people.
Eat Local with the Help of DARCARS 355 Toyota of Rockville
As a part of this community, we want to help keep drivers aware of fun local things to do or restaurants to try. Check out our local guide regularly to see what's going on in the area. In addition to this, our dealership wants to ensure your vehicle stays in top shape to get you to these places safely. Let us help you keep up with your vehicle's maintenance at our service center. Have questions in the meantime or looking to find the best Indian restaurants nearby? Don't hesitate to reach out.