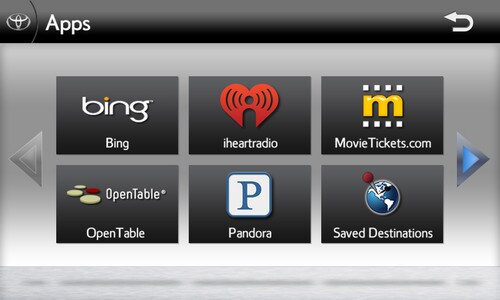 Entune™ is a revolutionary in-car experience that keeps you and your Toyota connected.
It's never been easier. Just download the Entune™ mobile app to applicable phones, and you can access a variety of in-car applications from your phone. You can control the applications by using the touch screen or voice commands (Bing only at launch). Entune™ will be available as an option on select models this year.
By utilizing conversational voice recognition and in-vehicle controls, the driver doesn't have to touch their mobile phone, allowing for safer connectivity. Toyota Entune simplifies the interaction for customers and will be available in select vehicles this year.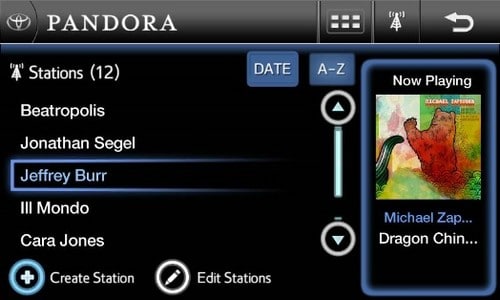 "Consumers have grown accustomed to having the world at their fingertips through their mobile phones," said Jon Bucci, vice president of the Advanced Technology Department at Toyota. "And unlike other industry solutions, Entune™ allows the driver to interact with informative and entertaining mobile content without fumbling with their phone. We offer features that our customers demand and integrate them seamlessly in the vehicle."
After downloading the Toyota Entune™ mobile application and pairing a Bluetooth capable phone with their Toyota vehicle, customers can begin accessing a wide variety of personalized content and services. Toyota Entune is wirelessly upgradeable, so in-vehicle applications are never obsolete. Ensuring that nearly all customers can take advantage of this new technology, Toyota Entune is compatible with a wide variety of mobile phones with a data plan.