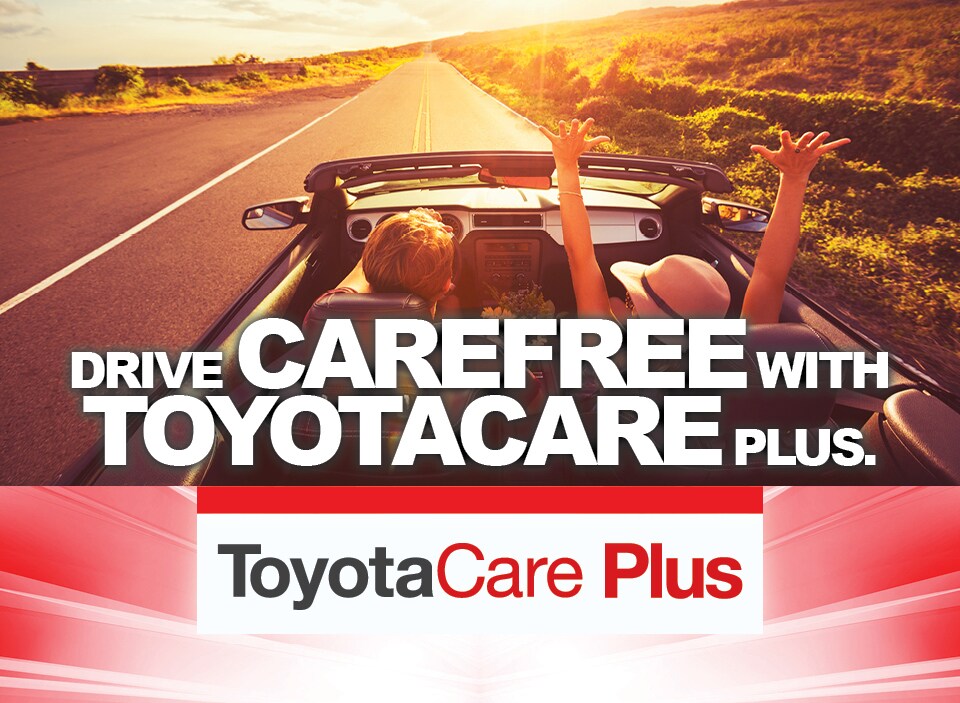 ToyotaCare Plus provides the same convenience and peace of mind that come with every eligible Toyota, but for up to 5 years or 75,000 miles. You'll receive continued coverage of your vehicle's factory-recommended maintenance, plus 24-hour Roadside Assistance. 
With ToyotaCare Plus, you can rest assured your factory-
recommended
maintenance is covered, including both major and minor services. Trust that maintenance is performed by Toyota-trained technicians with Toyota-approved parts. Roll plan costs into your monthly payment. Protect yourself from rising maintenance costs. Help maintain your Toyota's safety, performance and value. Potentially increase vehicle resale value with plan transferability. Help fulfill maintenance obligations on your leased vehicle. An investment in ToyotaCare Plus can go a long way. It's continuous coverage that provides the peace of mind you deserve.