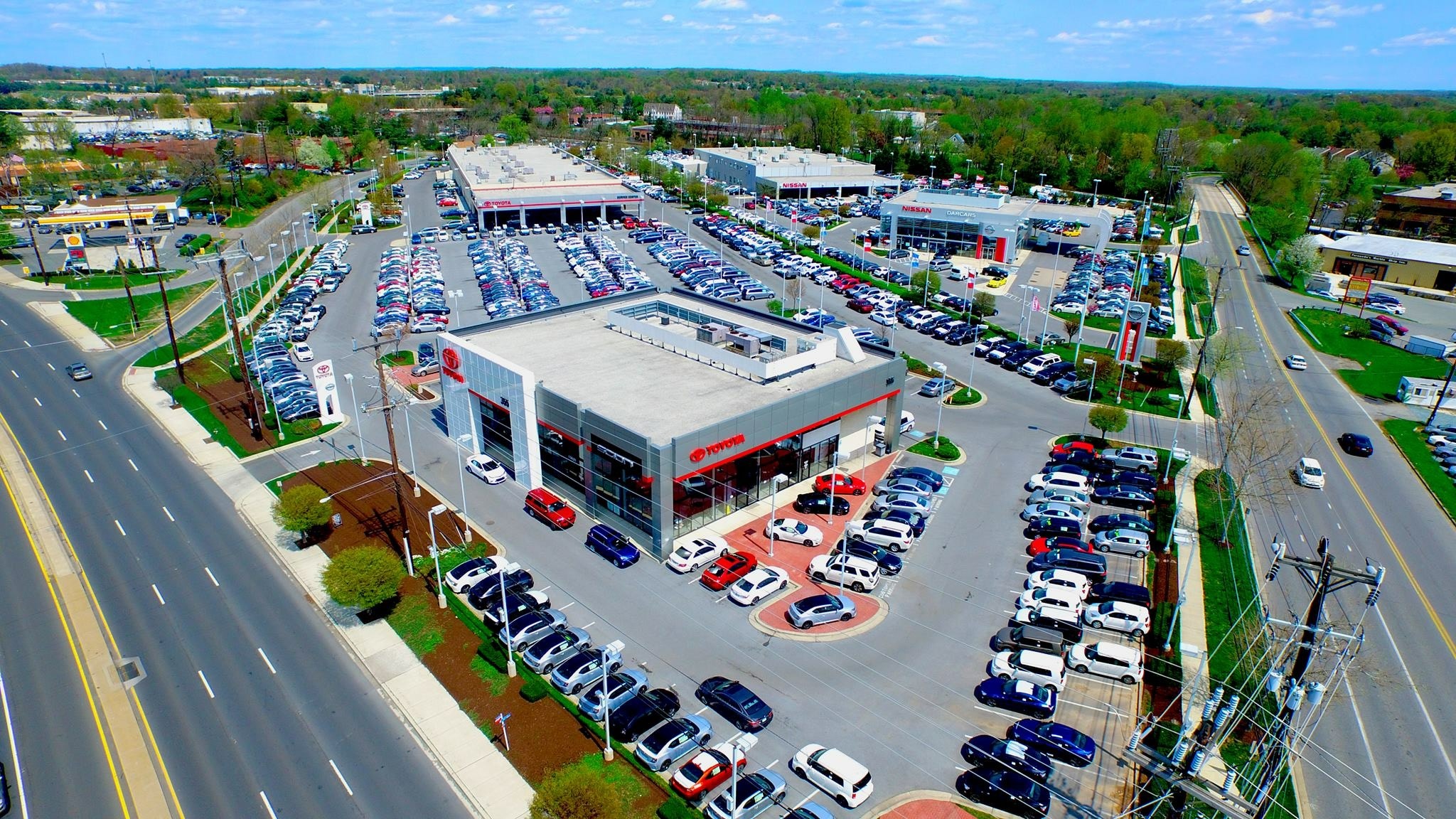 DARCARS 355 Toyota Rockville is one of many DARCARS Dealerships in the Metro DC Area as well as Florida. Our company is a proud owner of 25 automotive dealerships, representing 15 different competitive brands. As one of the fastest growing automotive organizations in the country since 1977, DARCARS 355 Toyota Rockville almost always has exactly what you need as far as new and used vehicles, quick service, and parts. DARCARS is motivated and ready to serve you, please contact us for any questions or inquiries; we would be thrilled to help you.
    Our dealership has won Toyota's prestigious Presidents Award four years in a row! 

Awards and Accolades:
At DARCARS 355 Toyota Rockville, we pride ourselves on our ability to serve drivers near Bethesda with a dynamic selection of competitively priced new and used Toyota models. This ability is reflected, not only in our consistent awards and accolades -- like our five consecutive Presidents Award wins from Toyota Motor Sales -- but also in our superb customer service and resulting customer satisfaction. The lasting relationships we build with buyers like you showcase this!
Once we help drivers find the perfect Toyota cars to match their individual lifestyles, we continue to welcome them into our friendly automotive family by offering dependable, trustworthy vehicle service, as well as a competitive selection of Toyota parts. No wonder customers come from both near and far to meet with our enthusiastic associates!
As one of 25 other dealerships within the DARCARS automotive group, our widespread and diverse sales staff at DARCARS 355 Toyota Rockville is committed to meeting your unique mobility needs, whether that means choosing your next lease or purchase, securing an affordable loan, or providing you with efficient, expert vehicle maintenance. We eagerly rise to any challenges our customers in Montgomery County and beyond may experience.
We encourage you to contact us personally with any questions or concerns you might have. We aim to be your premier resource for the Toyota brand serving the Bethesda, Gaithersburg, Germantown, and Washington DC areas within and surrounding Maryland! Set up an appointment today when you call our sales line at (866) 960-6115. We'll be waiting!